Today is the first Sunday of Advent. I have spent the last week painting a 2' x 4' canvas that will be enlarged by a company into an 8'x 16' banner that will serve as a backdrop for the Christmas Eve program at our church. It's called "All is Calm, All is Bright". It's Bethlehem just before the star emerges and Christ enters the world. I hope you have a wonderful season.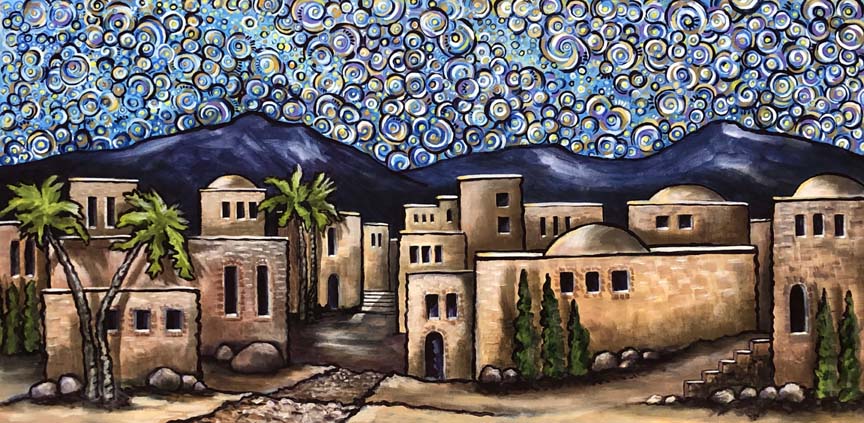 For my Grand Rapids area friends,
I will be participating in an Art Show next Saturday, Dec 7 from 9am- 4pm at 315 Benjamin SE. Look for the signs on Lake Drive or Wealthy.
There will be some very cool art.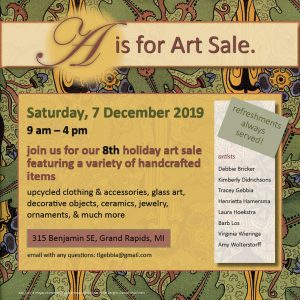 I will have Advent candle mats, a Christmas tree skirt, table runners with Christmas themes and some appropriate for year round (in a variety of sizes), my children's book "Casey Counts", note cards, Advent cards, a few quilts, 2020 calendars and lastly, reproductions of some of my work .
with warm regards and good wishes-
Virginia

—
Virginia Wieringa

www.virginiawieringa.com
www.vwieringa.blogspot.com